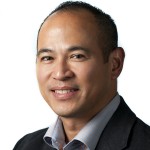 We hired Alan to step in to cover for a departing employee. We needed a very specialized set of skills, someone that could help us with learning and development, understood training, coaching and human resources, as well as had knowledge of systems and could help us develop, deploy and maintain our performance management system. He had two weeks of training and then had to hit the ground running. We thought we would use Alan for a few months – we kept him on board for over a year.
He provided exactly what we needed and was very gracious about providing his services on a flexible time frame to fit our needs. Alan stepped in seamlessly and had a great ability to work with all levels of our organization. He worked independently, with a strong understanding of when to seek clarification or approval. Alan is extremely service oriented. He far exceeded our expectations in terms of his skills, ability to integrate with the organization, output and delivery.
During his time with us, he not only deployed the Performance Management system including user training and support, but also helped us develop an entire competency library for our organization. His work was always highest quality, on time and to budget. Alan is passionate about his work and brings great ideas, but also understands how to listen, stay open and gain buy-in. I would offer my unqualified recommendation for Alan. He is a joy to work with and I can't wait to work with him again.
— Phila Broich, Executive VP & Chief Talent Officer —
You exceeded my expectations. Your support has been comprehensive, detailed and high quality. It has enabled me to do my actual job!!! I remember that I could finally breathe a sigh of relief that the work would not fall through the cracks! You did an outstanding job of pulling together the moving pieces and presenting an organized project. Your information was amazing! Thanks for pulling it all together!
— Kay.McCabe, HR Talent Manager —
Alan's strengths are clearly in the business end of computing and network services.  Focus on staying abreast of technologies and the capabilities of the industry – his work on new initiatives including distance learning, organizational structure, training and security – has been valuable to Computing and Network Services.
— Michael Hites, CIO/Director of Computing and Network Services, IT —
Alan and the engineering team ensured that the project was capable of being manufactured within our facility and that the concerns of Operations were addressed. He provided feedback to R&D on ways to improve the designs and our customers feel that Alan has been very responsive to their needs. Alan was a very important part of improving the product development process. Great Job!
— Anonymous Executive, Tellabs —
Alan's creativity, objectivity and focus in problem solving, and his attitude of "Do Whatever It Takes" to get the job done, decreased the number of manufacturability issues in pilot run by 100%.  His initiative and enthusiasm has had a positive impact on the creation of the Industrial Engineering department.
— Linda Craig, Engineering Manager, Teltrend —